posted 02 August 2009 08:41 AM EDT (US)
---
Across Roman Borders
The Future of My Country lays in your hands

Across Roman Borders lies land full of barbarians. Thats what the Romans used to say..
In my new scenario "Across Roman Borders" there will be 2 teams.
3 Germanic Dutch Tribe players vs 3 Roman conquering legions, also players.

The scenario's location is The Netherlands, Northern Belgium, West-Germany (a few pieces of).
In this game all players will have to set up Diplomacy, conquer surrounding areas, defeat enemy tribes / become better than the other Roman legions.
It will be full with missions, the game will feel like a Total War Games: Multiplayer Campaign.
There will be historical happenings like German Riots, Franks and Saxon invasions trying to destroy the players villages. The Romans will have to defend the Rhine (Rijn/Rhein/Rhin/Rhenus) and the Meuse (Maas/Mosa/Mus) from German attacks. Also the Romans can make the german players as their Vazals and send ambassadors/messagers for example: Organize a Barbarian Cohort to fight for your legion. Like the legendary Batavian Cavalry Cohort. The Roman player will have to send a ambassador who will demand the Romans to train soldiers for them and send them to one of the Roman forts or send them in battle or convert the warriors to a Roman player. Also religion will have it's introduction. Romans can send taxadvisors to the Germans to pay tribute or feel punishment. And ofcourse ancient relics can be found.
Also events will occure:
-Riots vs Romans: peasants attacking Roman Forts or Trade routes.
-New Heroes as Roman Generals or Germanic Warriors will do their entrance.
-Historical Characters will join the game and start a war-campaign vs their enemies:
-Ceasar "Germanus", will do his introduction for one of the Romans and will convince the player to make war and capture settlements.
-Arminius, He will start a war-campaign vs the Romans (Battle of the Teutoburg Forest).
-Brinno and the Batavian Rebellion.
-Varus, his greatest enemy is Arminius.
-Drusus (III) Caesar
-Domitius Corbulo
-Olennius
and later maybe even more!


---


Screenshots

Roman Forts:
[JPEG, (299.95 KB)]

[JPEG, (323.79 KB)]

[JPEG, (314.29 KB)]

[JPEG, (355.85 KB)]

Dolmen:
[JPEG, (259.36 KB)]

[JPEG, (255.99 KB)]

[JPEG, (267.91 KB)]



Ingame Screenshots
[JPEG, (354.25 KB)]

[JPEG, (307.53 KB)]

[JPEG, (303.88 KB)]

[JPEG, (268.57 KB)]



New Screenshots
~ 08-02-09 ~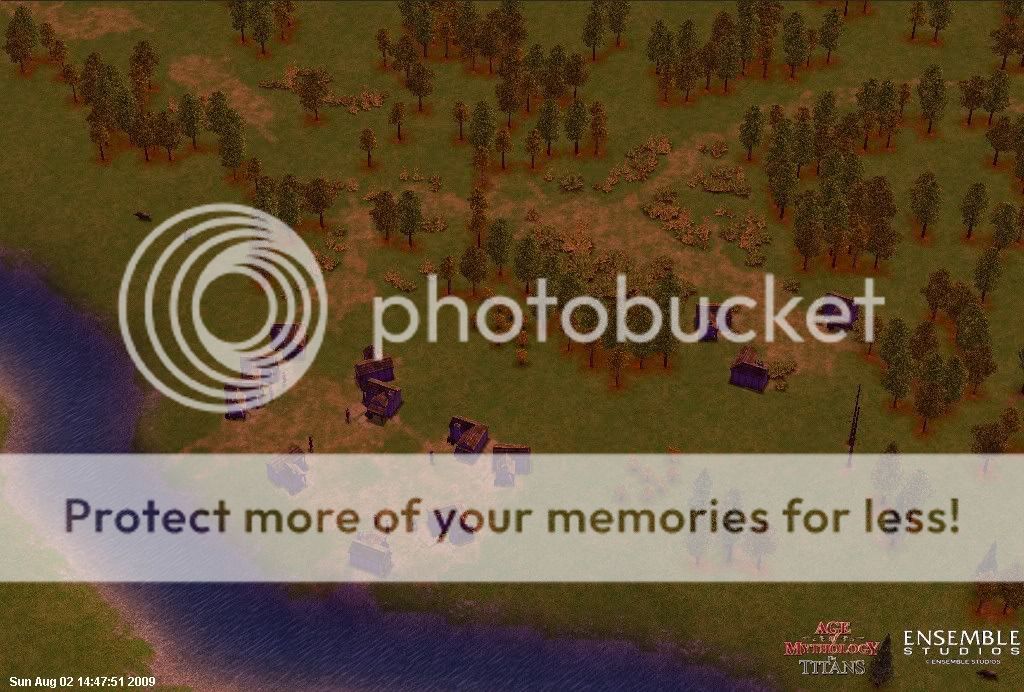 I Hope You Enjoyed The Screenshots.



---



Triggers





Map





Missions
(Also including at Triggers)


---


I've decided to continue developping this scenario though it takes much time.
It's always worth a try
[This message has been edited by Nick The Hun (edited 08-04-2009 @ 02:23 AM).]