posted 30 November 2007 04:11 AM EDT (US)
---
The Continuous Screenshot Competition 2

Could Firefax please post the new theme?

Indiana Jones Winners:
1st Place: The Well of Souls by Elrich
2nd Place: "It's bound to be booby trapped" by Firefax
3rd Place: Don't bring a sword to a gunfight by HailToTheOboe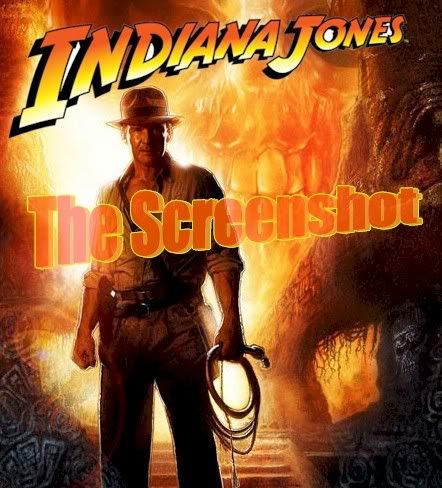 The theme for the current screenshots is: Indiana Jones and entries can be submitted till the 19th of April, voting for the two days after that, starting on the 20th. Voting will be announced.

What is this?
The Continuous Screenshot Competition is stolen from AoKH, where it has been active and used for a very long time. It is to promote screenshots, and also to just have fun looking at and making the scenery. Each time there will be a theme in which the screenshot should fit, the winner of last theme is allowed to pick the new one. If a winner wins for the second time in a row, the number 2 is allowed to pick the theme. This thread is its second installment, and you might be wondering why we need a new thread. This is because of thread corruption: The more posts a thread gets, the more likely it is to corrupt, and I think it would be a big waste if we lost all the links to screenshots from the first installment.

The rules

No category may be used twice.

You may only enter one screenshot per category.

The previous winner can compete in the competition he set the theme for, this is a form of trust, so be honest.

Please do not suggest themes for the winner.

No altering of screenshots, except for adding text and borders.

Modding is allowed.

Both AoM and AoM: TT screenshots can be used.

You are not allowed to make screenshots from maps created before the competition, but you can use the map for something else after taking the screenshot.

No flaming, but constructive comments are allowed.

Everyone is allowed to vote one time per competition for one screenshot.

The winner of the last round may pick the theme for the new one, he can also add an extra restriction.

If same person wins in twice in a row (or more times), the runner-up may pick the new theme.

You cannot vote for your own screenshot.
Time between the competitions
We have one week for the competition followed by 2 days to vote, after that the winner can post the new theme and we can start again.

Tips
You can host shots at:


Press the Print Screen button on your keyboard.

Paste your shot into a program like Paint.
Winners from earlier rounds
All previous winners have been uploaded to the gallery here.

Current Competition Entries

Lets hope for a fun and fair competition, and good luck to all entries.

Best regards,
Your host,
Paperfriend.
---
Yes, periods and smileys are the same for me

No matter what you say
[This message has been edited by Yeebaagooon (edited 04-24-2008 @ 07:58 AM).]