Created by Yeebaagooon
Eyecandy by Baske
Mission 6 eyecandy by Elrich
Bugs fixed by Elrich and nottud

TOTD USERS: In order to make this map work you MUST create a folder in the dialog folder when installing the sounds titled 'en' and then paste all the voice acting files into that!
At long last, Codename Ripto is here! This scenario has been in development for over a year, and promises a revolution in the singleplayer scenario experience. You will travel through the past, present and future of AoMH as Yeebaagooon, on his quest to become Seraph. You will face well known forumers who will help you confront the rising evil, conspiring figures of pop culture and obscure movie references. Ripto will truly be an epic scenario, complete with music, voice acting, a credits movie, superb triggerwork and eyecandy and exceptional cinematography. There are 6 playable missions that will each see your jaw drop.
At last, my great endeavour is complete. Oh, and I'm orange too.
Please read the technical information before playing! It's important!
Please click this link to go to the showcase page that includes pictures, character information, more information, screenshots and videos. Below you will find a brief summary of the 6 missions.

Mission 1:

Location: Scenario Design Forum
Task: Recruit allies and ban a spammer
Level: Cherub
Difficulty:
Information:
After your promotion to Cherub, Paperfriend has noticed a spammer in the SD forum. He thinks this is the perfect opportunity to test his new partner in crime, and so he released you into the SD forum with the task of recruiting allies to help ban the spammer.

This missions throws you right into the Ripto experience.
Mission 2:

Location: The Halls Of Valhalla
Task: Undergo HOV training with Shanks & Botolf and then stamp out 5 Spam Lords before returning to correct an atrocity in the LPW.
Level: Cherub
Difficulty:
Information:
Your first assignment is to get the 2,500th post in the LPW and become more well known. The LPW can be a safe haven for your allies to heal, or it could be infested with spammers that will try and destroy you. After that you must then hunt down 5 Spam Lords and ban them. This mission has a great wandering system.
Mission 3:

Location: General Discussions
Task: Scenario Designers have been captured and forced to analyse recorded games and play supremacy. The Hordes of GD are busy at a forum party, so you must solve as many puzzles as you can before they return to the 999 fanfare!

This mission shall see Shanks face his arch nemesis; the horse penetration guy!
Level: Cherub
Difficulty:
Information: This is more of a puzzle mission, with a great finale that sees Ripto take a turn away from reality, and go into the near-present.
Mission 4:

Location: Scenario Design
Task: Someone mysterious drugged the chocolate cake at the last FMT party, and Papaya ate the whole thing! Now Papaya has gone mad across SD, closing the 6th great and bountiful question thread (hosted by Yeebaagooon) and uploading naughty things to the DL section.

Now you have to buy forumers (with cookies) and undertake quests to get money in an attempt to bring Papaya out of his madness before the 4 corners of Scenario Design are destroyed.

Revolutionary new system where you target his stomach!
Level: Angel
Difficulty:
Information: There are a lot of unique things in this mission. There are a lot of quests and sub-missions that will keep you entertained until the epic boss showdown.
Mission 5:

Location: HG Main
Task: Complete Seraph Training.
Level: Angel
Difficulty:
Information: It's time to become Seraph. But first Zen wants to find out how good you really are. You will have to learn how to ban people with lightning fast speed. You will also have to learn a few Seraph related tricks and of course, you will learn how to appear offline on MSN!
Mission 6:

Location: Unknown
Task: Unknown.
Level: Seraph *Satisfied smirk*
Difficulty: Unknown.
Information: AoMH falls into anarchy, and only you can save it.
---
Technical Information and known issues:

I strongly advise you do not play in window mode, this can throw off some cinematic timings. If you insist on playing in window mode, don't complain when the music doesn't match up. If you have a very fast computer then you can probably get away with it.


Close MSN if not playing in window mode. You don't want annoying buggers ruining your experience :p.


All sounds must be installed correctly! Even if your computer has no speakers, some triggers rely on sounds firing events and if you don't install all sounds you won't be able to complete the scenario. If you hear no sound in the starting cinematic then you're doing something wrong.


If a trigger does not fire where a unit distance to unit condition is present, it may require Yeebaagooon himself to be near the unit. If this still does not work, move all units away from the target unit and then move one back towards him.


If you only get 26% on the final scores but you've done way more, then tell me.


The scenario may freeze for a few seconds. Don't worry - this is caused by diplomacy triggers. Just sit back and relax.


Some voice acting files have yet to be sent, if there is the wrong file where it shouldn't be, let me know.


Saving the game takes a very long time. Loading a savegame may also mess up a lot of triggers, play all the way through continually for the best experience. Reloading a save game also messes up the music until the next time it changes (this could be fixed with the Music Off cheat). If you have to save, do so before a boss or before the start of a new mission. You can save the game, but do so at your own risk.


There are no auto-saves . Saving takes a long time and doing it too much automatically would annoy a lot of people.
Version 0.960 (Current Version) :


Not all Botolf voice acting files are present.


Zen voice acting files not yet received.


There may be the 26% bug mentioned above, but this is not yet confirmed.


Some voice acting files may be in the wrong places.


Cheat: Get to da chopper! - Spawns the modcopter in the HOV.


Scenario file now included with the right player.


The M4 and 5 percentage freeze bug is fixed.
---
Special thanks:
Elrich:
What could I do without him? Elrich has been constantly on hand to answer my call every time something blew up. His mastermind strategies and computing knowledge compliment his sincerity and politeness. He has certainly helped move the release of this scenario forwards, and his work on Mission 6 is wonderful. I dread to think what state this scenario would be in if Elrich hadn't been its fairy godfather...
Papaya:
Papaya has had to put up with a lot of voice acting pestering. He's also been kind enough to upload the massive .zip file to the servers :D.
Shanks13:
So has Shanks.


Queen Elizabeth II:
For endorsing this scenario, putting it on her birthday honours list, giving it an OBE and keeping Charles away from it.
All playtesters and other great contributors have been thanked in the credits. There's too many of you to list here ;).
---
Music Artists Credit:
Benny Hill
Black & White 2
Chris Cornell
Erik McClure
Lord Of The Rings
Men Without Hats
Nightmares On Wax
Michael Jackson
Monty Python (The comedy group, not the user ;p)
Rick Astley
Saw
Scatman John
Spyro: Year Of The Dragon
Star Trek Voyager
Tatsu Takahashi
---
I really hope you enjoy this scenario, it's taken a while to do. If you have any comments, please post them below. If you enjoyed this scenario and wish to show your appreciation, please take some time to review (preferably 5.0), if not then please favourite instead. If you find any bugs please contact me immediately so I can fix it.

---



Review request: Please only review once you have played through the entire scenario.
Recent playtesters may review if they've already played it all the way through and feel free to copy stuff from your playtesting report. However, if you're going to mark down because of a bug then please replay.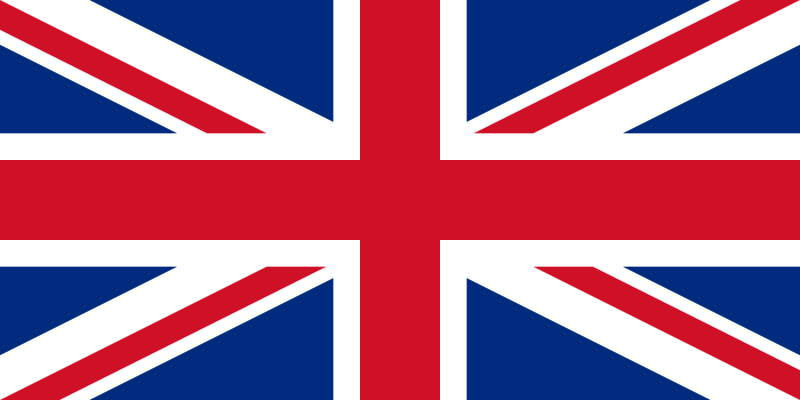 Tally ho! This scenario was made in Britain.